The Group's vision is that that there should be community orchards around the town with opportunities for volunteering and activities to enjoy the fruit trees and the biodiversity around them.
Community orchards generally provide value through:
Community building, with the group taking responsibility for the orchard and for recruiting volunteers, including local residents and school communities, to plant and maintain it
Planting trees, which leave a legacy of historic varieties and their fruit harvest for future generations to enjoy
Mitigating climate change, by acting as a carbon sink and oxygen generator
Contributing to biodiversity, through adding plants and habitat for the benefit of pollinators and other species
Providing green space for people to enjoy and learn from, including local schools
For more information go to the Bishop's Stortford Community Orchards website.
If you are interested in volunteering or donating to fund the planting of a tree please contact info@bishopsstortfordcommunityorchards.org.
Northern Parkland community orchard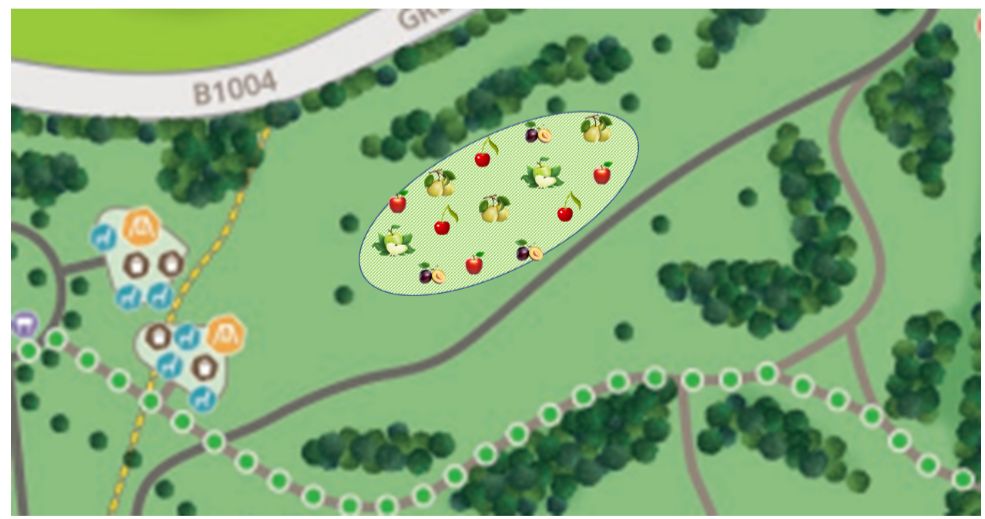 Jenkins Lane community orchard site