The Bishop's Stortford Climate Group joined the 'The Time Is Now' virtual lobby on 14th July for an online meeting with Julie Marson MP. This campaign builds on the demonstration in Westminster a year ago when some of our group met with Mark Prisk. This year's lobby asked MPs to put people, climate and nature at the heart of plans for recovery.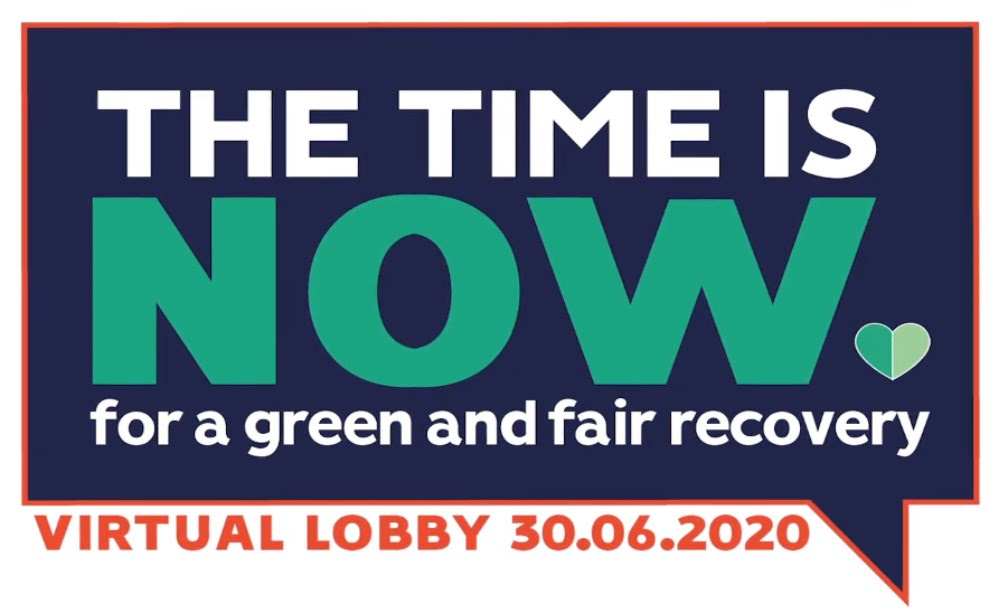 The online meeting involved people from across the Hertford and Stortford constituency. We submitted a number of questions in advance and Mrs Marson addressed all of these as well as opening the discussion for us to present our views. She explained that she has a personal policy against signing declarations, preferring more tangible local actions.
We asked her to support bringing the cut-off date forward for the sale of diesel and petrol cars and for linking government finance for the aviation industry climate change targets. We also asked her to push East Herts council to move faster with their climate motion action plans. She said that she supports the Environment bill currently going through parliament but although she understood our concerns and appreciated the strength of feeling, she has yet not offered any further commitments.
Mrs Marson has joined the Conservative Environment Network and assured us that she believes climate change is now integral to Government policy. However, we are yet to be convinced because this is not evident right now and we were left feeling that the scale of the changes needed has not been grasped. We need environmental issues to underpin every Government policy, rather than being an add-on extra. One of the lobbyists from Thorley expressed her frustration that people have become resigned to consultations being pointless because 'they'll do it anyway'.
Mrs Marson has agreed to a meeting in Thorley about planning issues and we're also hoping that this group will meet with her again in the future.