We are seeking suitable sites for orchards in Bishop's Stortford. The Group's vision is that that there would be a community orchard run by volunteers for the community and fruit trees in other areas of the town too.
Community orchards generally provide value through:
Community building, with the group taking responsibility for the orchard and for recruiting volunteers, including local residents and school communities, to plant and maintain it
Planting trees, which leave a legacy of historic varieties and their fruit harvest for future generations to enjoy
Mitigating climate change, by acting as a carbon sink and oxygen generator
Contributing to biodiversity, through adding plants and habitat for the benefit of pollinators and other species
Providing green space for people to enjoy and learn from, including local schools
In 2022, the Queen is encouraging tree planting to celebrate her Jubilee year. The Government, Hertfordshire and East Herts all have policies which would underpin their support for this project, as an opportunity to plant trees and
enhance biodiversity, as do Uttlesford District Council and Essex.
East Herts District Council has been reviewing its parks and has been discussing with the Community Orchard Group the potential for orchard planting. They have suggested there could be fruit tree planting in the Northern Parkland area near Stockmen Field in St. Michael's Mead, as shown below. If you would like to know more about this project, come along to a site meeting at 2pm on 8th May.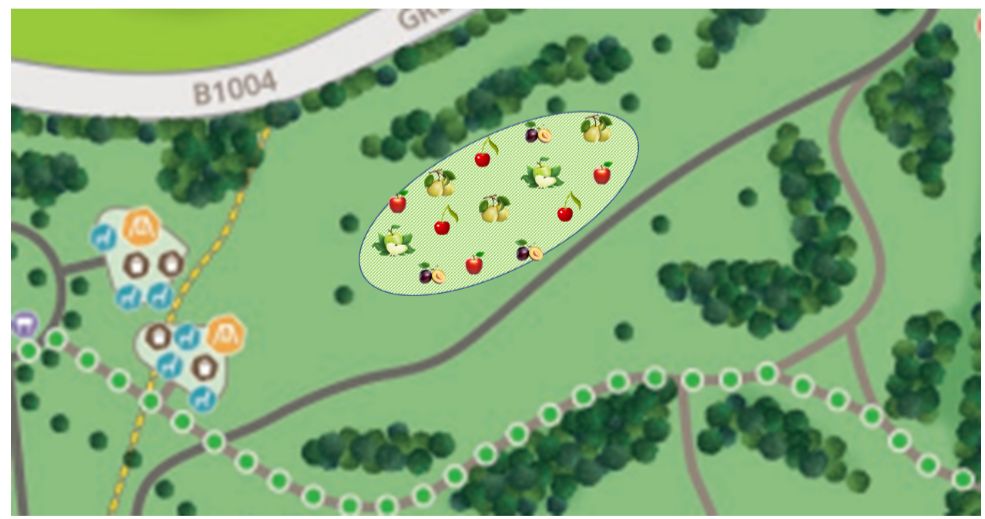 The Community Orchard Group has presented to the Town Council a proposal for a community orchard on its Jenkins Lane site (see below). The Town Council bought this site in case it was needed for additional cemetery space, but the Council is now more certain that the existing cemetery is big enough and at most it will need only a part of the Jenkins Lane site. It has leased a corner of the site to the Bishop's Stortford Beekeepers. The marked area of the site would be big enough for at least 100 fruit trees, with space for picnic tables and a shed.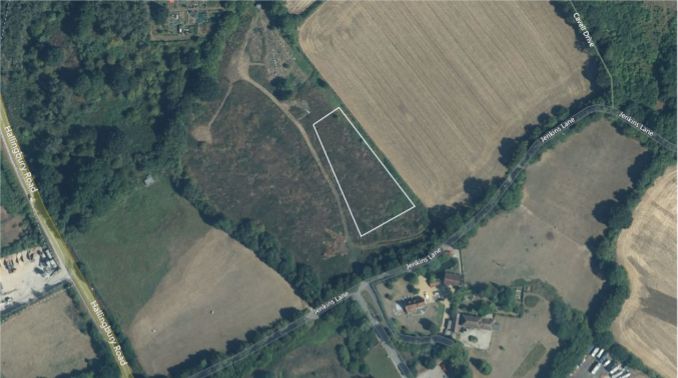 If the Town Council approve a lease and initial funding for an orchard at Jenkins Lane, this site will require significant work to clear and fence it. The Community Orchard Group expect to start a drive to recruit volunteers and seek additional funds in Spring 2022, with a view to work starting in Summer 2022.
If you are interested in volunteering or donating to fund the planting of a tree please contact us.