What's on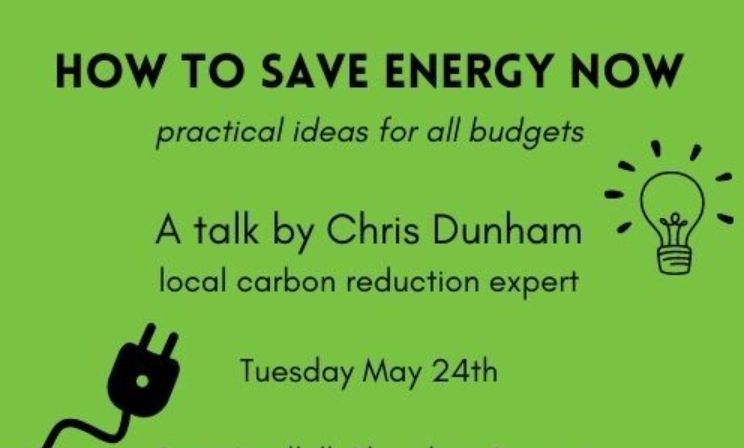 Tuesday 24th May, 8pm, Windhill Church Centre, or online
How to save energy – for the climate and to reduce costs- a talk by carbon reduction expert Chris Dunham. All welcome. In the room donation £2 towards costs please. Click here for the Zoom online access.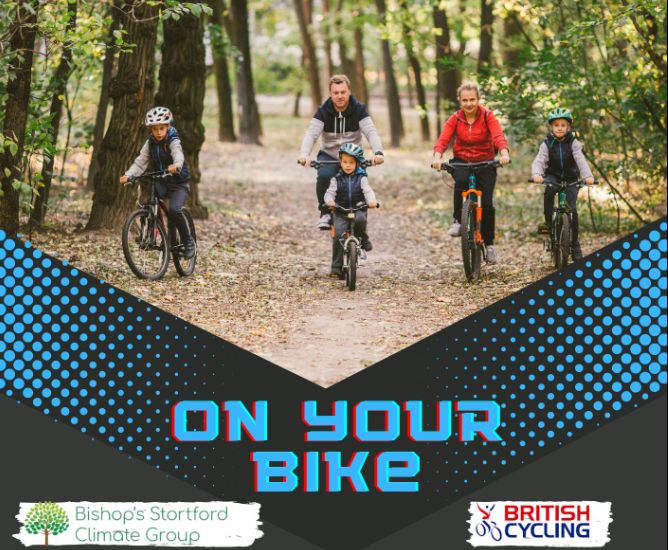 Sunday June 12th, 10am-3pm, Sworder's Field
Announcing the Bishop's Stortford Festival of Cycling. Come on down to this free event and find out what's so great about cycling. Fun for all – bring your own bike, or borrow one of ours, and get involved!!
Project news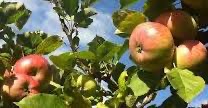 Thank-you to all those who attended our community orchard event in Northern Parkland on Sunday 8th May, 2pm. If you have any further comments or would like to get involved please let us know.
More information.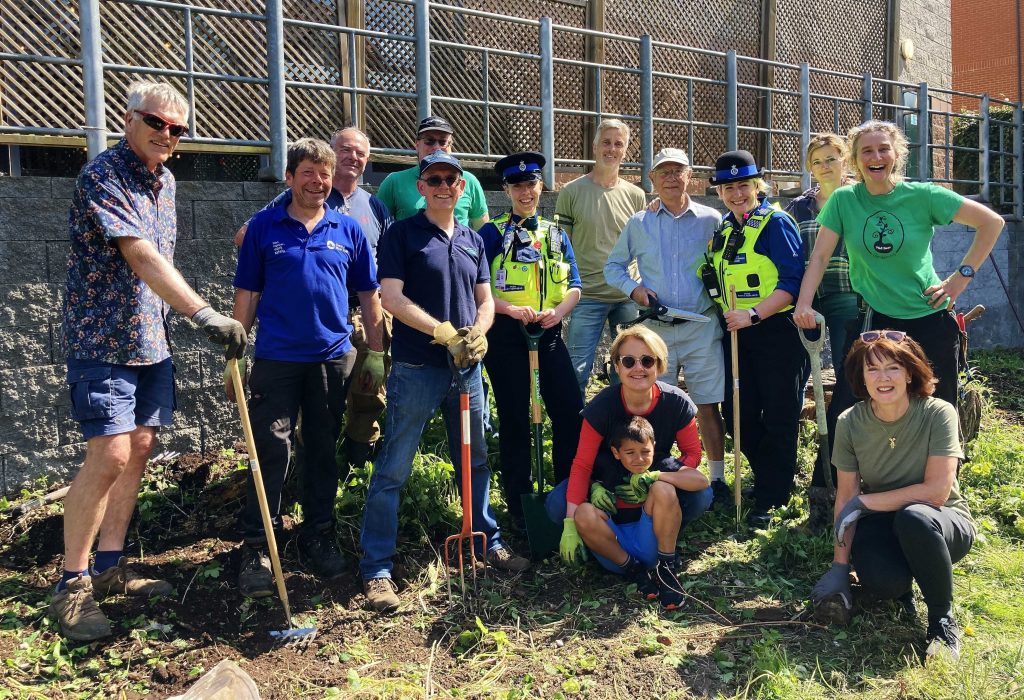 Grow Green Spaces Stortford aims to grow flowers, fruit, vegetables or herbs – whatever is appropriate – in unloved spaces in Stortford to increase biodiversity in the town; to make Stortford a greener, better place to live and to encourage community involvement in gardening to the benefit of all.
More information.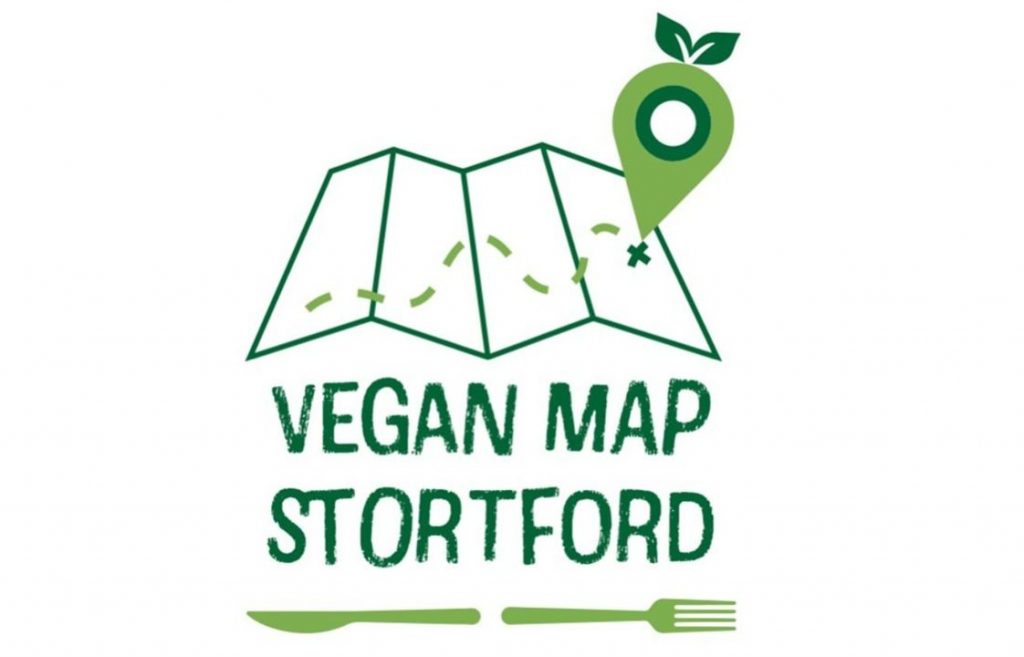 Presentations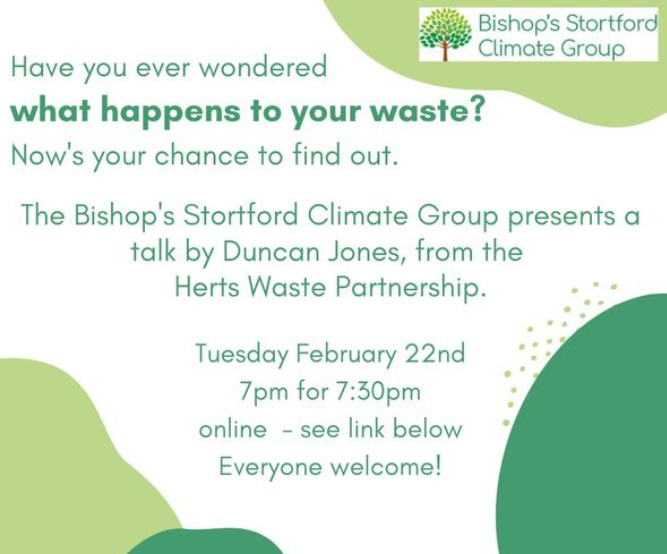 Tuesday 22nd February – 'Where Does Our Waste Go?'
Duncan Jones from the Herts Waste Partnership explained how waste is managed and how our recycling schemes work
Latest