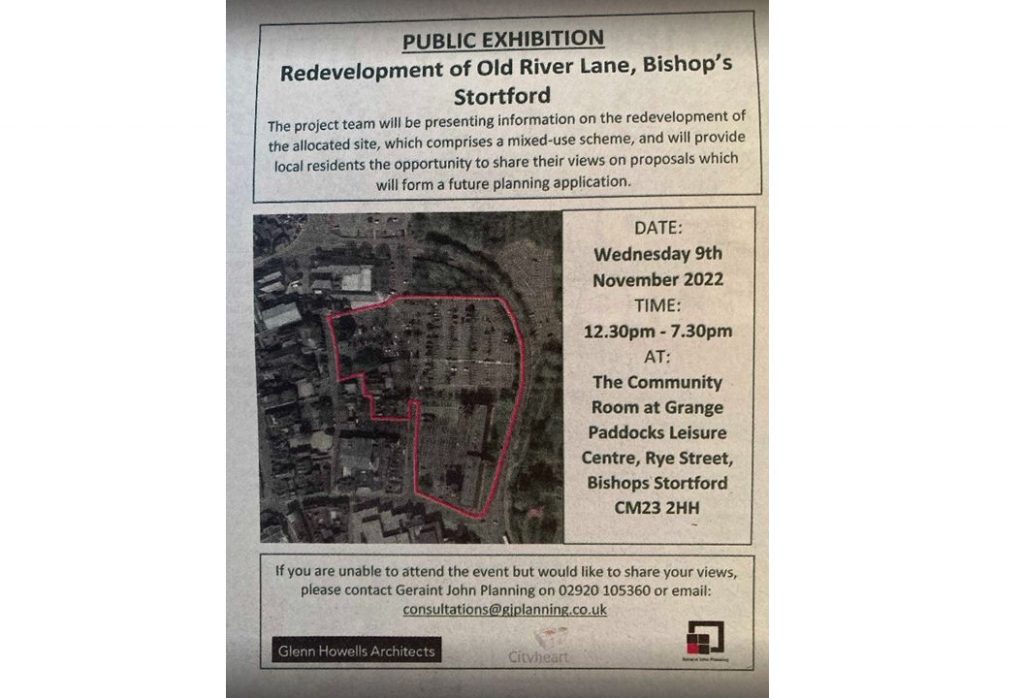 Old River Lane development
With only one week's notice, a consultation event was announced on Wednesday 9th November, 12:30 to 7:30pm. If you missed this, comments can still be sent by email to consultations@gjplanning.co.uk.
We are keen to see existing buildings in Water Lane and Charringtons re-used rather than the wasted carbon and energy impacts of demolition and replacement construction.
See news below for more on ORL.
What's on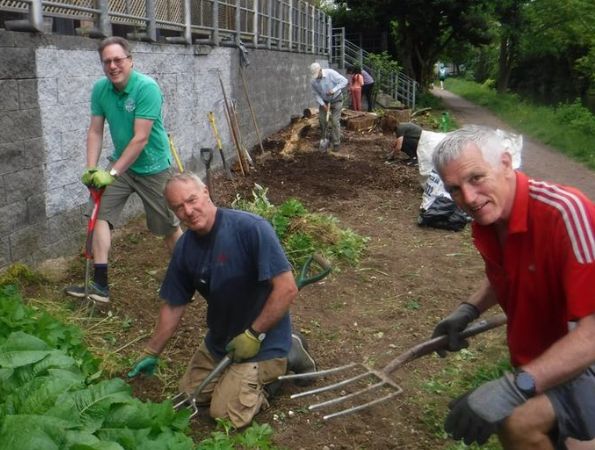 Sunday 20th November, 11:30am-1:30pm, River Stort

Grow Green Spaces
We're gradually clearing the area behind the cinema to plant native shrubs and wildflowers. Come and join us to continue clearing the area in preparation for planting in the autumn. Bring a spade, fork, gloves and a drink. Some tools and lots of cake provided. More information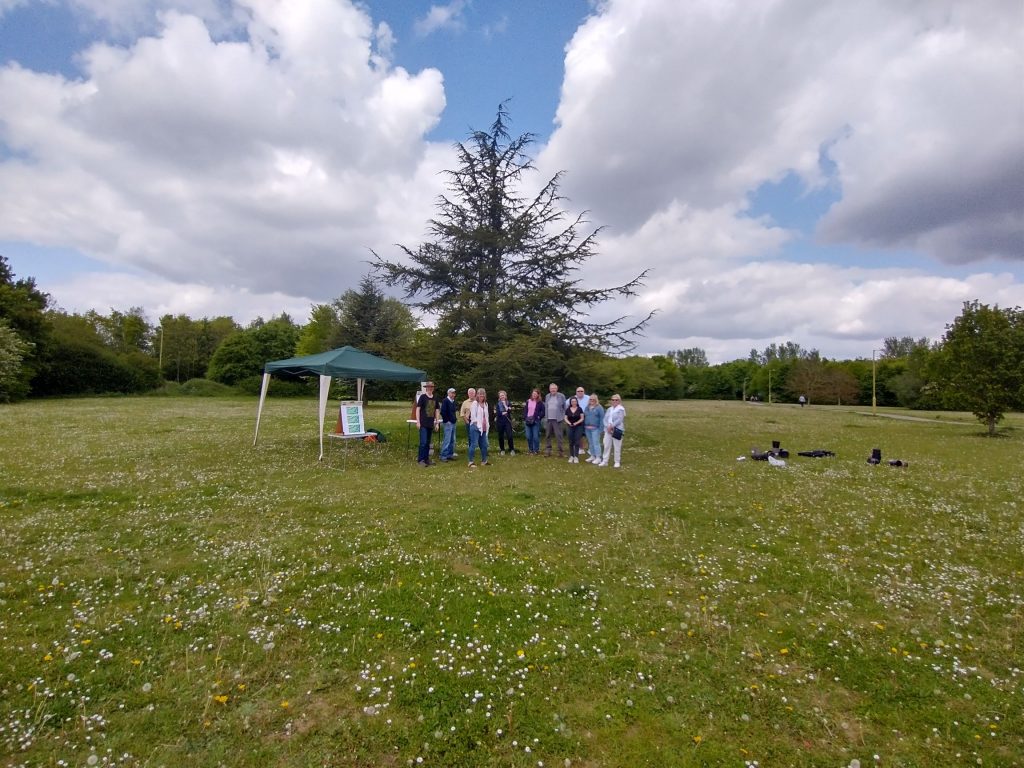 Sunday 27th November, 2:30pm, Harvest Moon, Thorley
Community orchard group meeting. Please join us to hear about the latest developments with our Northern Parkland orchard project and plans for the tree planting in January.
News
Old River Lane development
We objected to the planning application for the Multi-Storey Car Park which proposed to increase town centre parking spaces, as there was no investment plan for modal shift to public transport, cycling and walking in the town centre.
We also set out our concerns about the draft Supplementary Planning Document (SPD).
The SPD takes no account of the carbon embedded in existing buildings
It sets no specific energy or water use requirements beyond current building regulations
There is no evidence of proper transport planning
The SPD has loose language regarding transport, movement and parking provisions which together will totally fail to take the opportunity provided by this scheme to reshape our town centre to achieve modal shift, away from cars to pedestrianisation, cycling and use of public transport.
We support saving the URC Hall as re-utilising existing buildings and their embedded carbon would significantly reduce the carbon emissions from the development of the site. More information on community proposals for the URC Hall can be found here.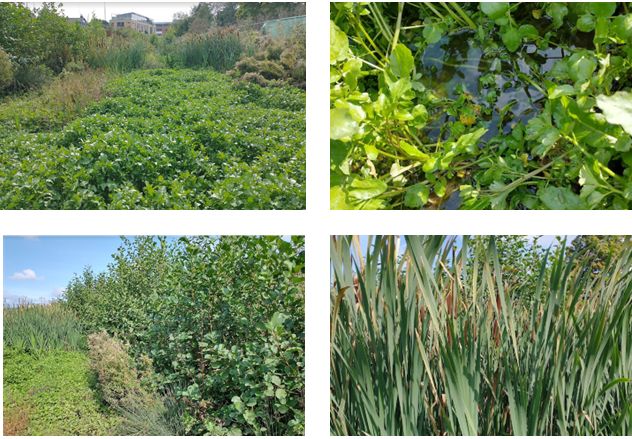 Goods Yard development
You can still submit comments on the East Herts planning website for the Solum Goods Yard development in the Bishop's Stortford railway car park.
Our photo here shows the area of watercress and bullrushes at the south end of the site that will be lost if the application is approved.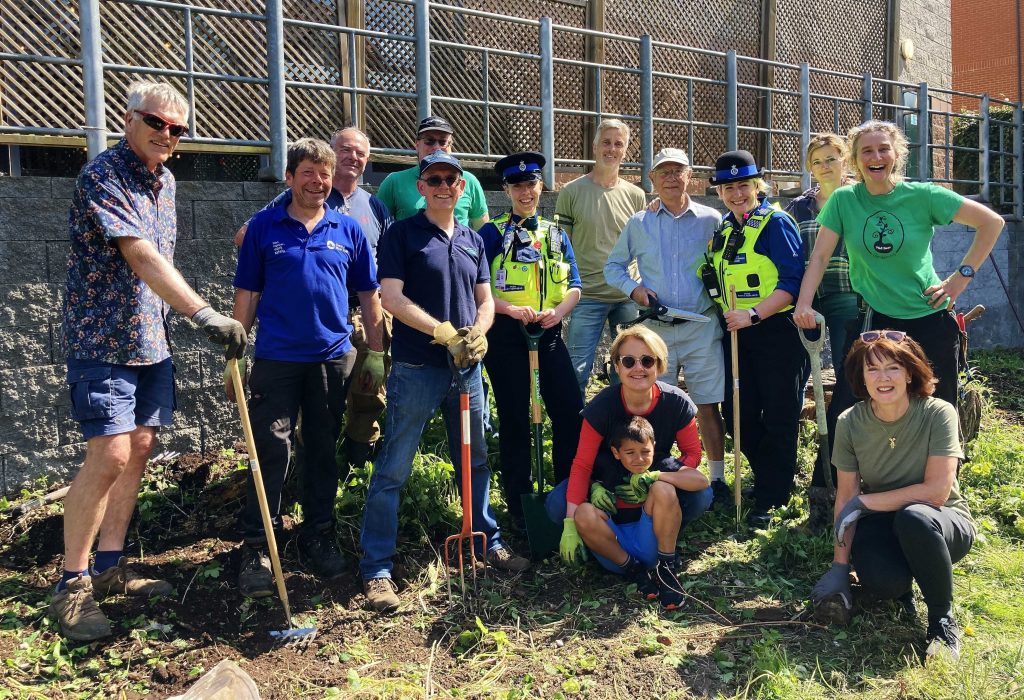 Grow Green Spaces
Grow Green Spaces Stortford aims to grow flowers, fruit, vegetables or herbs – whatever is appropriate – in unloved spaces in Stortford to increase biodiversity in the town; to make Stortford a greener, better place to live and to encourage community involvement in gardening to the benefit of all.
More information.
Presentations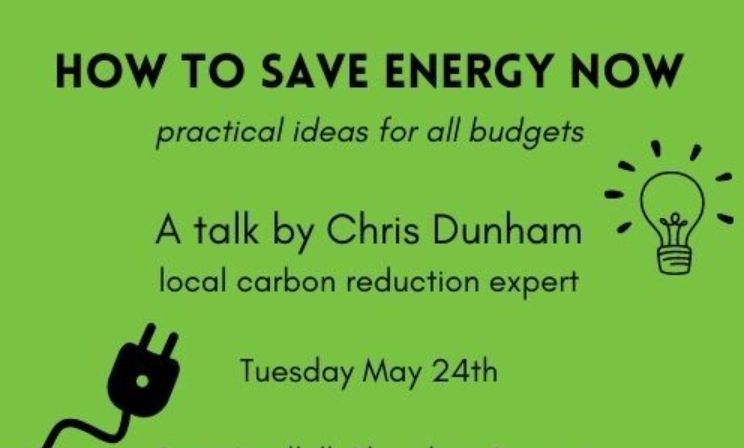 Tuesday 24th May
'How to save energy '
How to save energy – for the climate and to reduce costs – by carbon reduction expert Chris Dunham.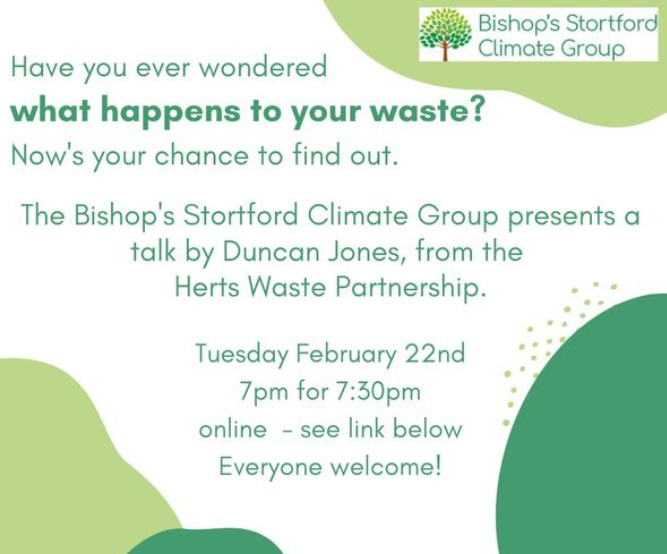 Tuesday 22nd February
'Where Does Our Waste Go?'
Duncan Jones from the Herts Waste Partnership explained how waste is managed and how our recycling schemes work
Latest